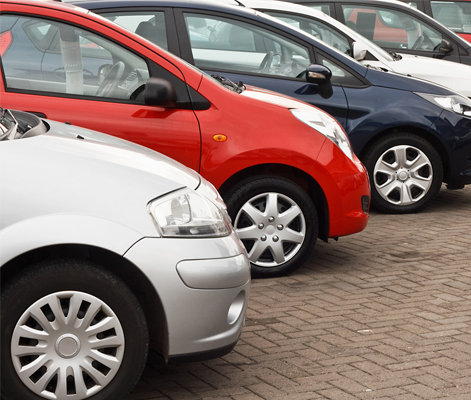 Quality Used Car Parts Seller in Perth
Wreck it >> Used Car Parts in Perth, WA
Get the massive inventory of second hand car parts on affordable prices. Either visit our Auto Parts shop at 14 Jade Street, Maddington WA 6109 OR give us a call and book the Auto Part and we will courier it to your door. Few additional shipping charges may apply. Get the car parts and accessories on best prices now.
Why buy used car parts?
Cheap prices and easy to get. Yes, buying the brand new company auto parts could be very expensive and sometimes, they can be non-affordable. In most of cases, they are not even easily available, outgoing orders can take weeks to get back and installed.
Better to choose second hand car parts and order online anywhere from the WA. Simply explain the desired part information and we will find it for you. Second hand auto parts come with the limited warranty of approximate 30-90 days which is fair enough to test the auto part anyways.
Get the biggest inventory of Japanese, European, American, Korean and Classic Auto parts. Simply mention your vehicle's brand with the VIN number and we will fetch the desired parts details ourselves and it will save our time to give you instant quotation. Simply get the Euro and Jap auto parts by mentioning the version number. We sell Toyota, Holden, Nissan, Mazda, Honda, Hyundai, Suzuki, Isuzu and Mitsubishi car parts on competitive prices.
Why Second Hand Auto Parts From Wreck it?
Your local Perth based Auto Parts Supplier.
Cheap prices – lowest prices every day.
Selling auto parts with limited warranty.
Got more than 20 years of expertise.
Honest, Fast and friendly team of professionals.
Premium quality car parts Perth provider.
Top Automotive Dismantlers in Perth, WA.
Specialised in Second hand car batteries, cheap car tyres & Wheels. Recycling & Disposal of used car tyres.
Second hand Car Parts for Sale – Weekly promotions
4×4 parts in Perth
Used Truck Parts Perth Suppliers
Get the high quality and cheap truck parts. We have got the massive inventory of truck parts for different brands. We keep the parts for all popular brands like – Kenworth, Freightliner, Fuso, DAF, Cat trucks, Volvo, Isuzu, Scania, Mercedez-Benz, Hino, UD, Mack and Western Star etc.
Used Ford Truck Parts Seller
Get the massive range of Ford trucks, cars, vans, Utes, SUV's and 4×4's auto spare parts on affordable prices. We sell cheap car parts and accessories with limited warranty. Check out Ford Wreckers Perth page for more details.
Second Hand Japanese Auto Parts Supplier
Get the cheap Japanese Auto parts with limited warranty. We are keeping the Toyota, Subaru, Nissan, Mazda, Isuzu, Suzuki, Honda, Lexus and Mitsubishi car parts. Get in touch and book your desired spare part now. Check out Toyota Wreckers Perth for more details.
Used Car Parts in Mandurah
Order the desired online part from Mandurah and we will deliver it to your door. Fright charges will be applied.
How to book the used car parts online?
Call us on 0426 534 524, 0426 066 224 and inquire for the desired auto part promptly. We can find the availability and price for you straightaway. Please make sure that you should have the vehicle's engine chassis number handy to find out the actual version for your vehicle's model. You can also, fill up the form installed on the top of this page and we will get back to you within 24 hours or sooner. Book the second hand car parts online now. You can also book the Used Auto Parts online from Rockingham & Armadale.