Wreck it >> Buying Cars, 4wds, Utes and Trucks – WA Truck Wreckers Perth
At Wreck it, we buy cars, vans, Utes, trucks and boats for the great price. We buy second hand, used, broken, old or any kind of broken cars, 4×4's and other light commercial vehicles.
On the top of that, we offer free auto removal through Perth, WA or an immediate suburbs. Please verify your location with Car Wreckers Perth, before booking the free auto removal with us – we will let you know if your location is eligible to get the free auto removal or not. We will help you to arrange the Car Removal in any case.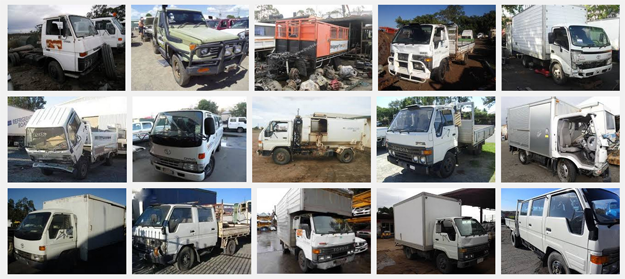 Truck Wreckers Perth – Maximum cash for trucks
Bring all the junk or scrap trucks to us or give us a call at 0426 534 524, 0426 066 224 and we can come to you. Truck Wreckers Perth buys trucks in every condition and pay top cash for trucks. Buying all the major truck manufacturers including Volvo, Nissan Diesel UD, Mack, Hino, Fuso and Ford etc. Get the instant quote for your used or old trucks now and earn the stack of cash at the same day. Contact Used Truck Buyers in Perth now.
Van Wreckers Perth – Top Cash for Vans
Are you keeping the junk van for too long and holding it for no reason? Why not contact Perth's Premier Van Removal Company who offers free removals services through WA. Get the free cash quotes by calling at 0426 534 524, 0426 066 224 or fill up one of estimation form on the website and you will know the value of your Van straightaway. Contact Used Van Buyers in Perth now.

4×4's and Ute Wreckers Perth – Cash For 4×4's – Utes
Sell your 4×4's or used Utes for the great price now. We really pay good cash and offer free auto removal anywhere in Perth, WA. We buy light or heavy commercial vehicles for the maximum cash. Check out 4wds Wreckers Perth for more details.
On the other hand, if you are looking for the Used Car Parts Perth then get in touch – we sell used auto parts for trucks, vans, 4x4s and Utes as well. Bookmark our website for the weekly online promotions.
Excited to sell your truck, van, Ute or 4×4's? Simply give us a call at 0426 534 524, 0426 066 224 and you will get the vehicle quote instantly.

Recent Posts
Perhaps you have a vehicle that is in such bad condition that you can't drive it any longer. Maybe
People have been getting their vehicles recycled for decades now. However, recently there has been an especially heightened awareness
Most, if not all, vehicles that get manufactured, will eventually make the transition from "sweet ride" to "clunker." That