Car Wreckers Kwinana
Are you thinking of getting your back or front lawn cleared of the junk vehicle parked on it? Then, why not get it done in the simplest possible way? While your old vehicle may be too scratched or worn-out to sell through normal avenues, you can sell it to the Perth Auto Wreckers and earn good dollars out of it.
At Wreckit, we are the leading vehicle wreckers servicing the entire Perth region and helping its people to get rid of their scrap car, SUV, 4WD, Ute, van, truck and other heavy weight vehicles conveniently. Beside this, while collecting unwanted vehicles we never leave our customers empty handed. We shell out heaps of cash for every unwanted make and model that we buy, without considering the state of disrepair.

Excellent car removal services throughout Kwinana, Perth
When it comes to junk auto removal, we understand that it is highly inconvenient and troublesome to tow you're your old clunker to our business place. This is why, we ensure fuss-free and quick scrap auto removal services in the whole Kwinana region and its close suburbs as well. Check out the advantages of using car wreckers.
Our proficient auto specialists make sure to arrange the whole process of removal at a time and location convenient for the clients. What's more? We even take the hassles of organizing all the relevant paperwork required for auto sale. And the best part is that you won't have to pay even a single dollar to avail all such conveniences.
Sell your used, old or scrap vehicle for top Cash in Kwianana
Are you sick of locating a right buyer for your unwanted vehicle? Do you want to sell it for a fair cash while avoiding the repair and advertisement costs? Then, Wreckit cash for cars Perth is just the right place to sell your vehicle. We pay the highest possible and competitive cash up to $10,000 for automobiles of all manufacturers. The automobile's condition, make or model will vary the final price though.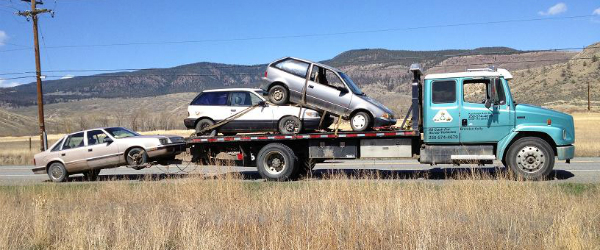 Models from all popular manufacturers are welcome to our junk yard
The crew here at Wreckit, not at all discriminates vehicles depending on their make, model or brand. The same thing is valid for the condition of the automobile. Even if it is smashed, salvaged, burnt, broken, without wheels or can't be driven anymore. We will be happy to take it off you. Find out how to take the benefit of car removal companies.
Here is a wide range of brands that we regularly trade in – Audi, Mazda, Volkswagen, Hyundai, Holden, BMW, Nissan, Toyota, Mercedes Benz, Mitsubishi, Subaru, Suzuki, Daewoo, Chevrolet, Honda, Isuzu, Lexus, Kia, Jeep, Dodge and much more.
We are the reliable Scrap Auto Recyclers
The crew at Wreckit realise that there are already operating so many reputed car wreckers in Kwinana but our services are second to none. We are a government authorized green vehicle wrecking corporation. So, we don't only aim at eliminating undesirable vehicles. But also help in minimizing the carbon imprint that is caused by scrap or junk vehicles. Every damaged automobile that is towed to our wrecking yard is wrecked, recycled and disposed under the supervision of our experts by utilizing green techniques.
Scrap your unwanted vehicle with us today
Want to enjoy our magnificent auto removal, wrecking and recycling services?  Then, make us a free call at – 0426 534 524, 0426 066 224 or complete our easy form on the website. Please be sure to give all the essential details of your vehicle like its make, year, model and condition. And, our representative will soon retort to you with the final assessment within a matter of hours.

Recent Posts
Perhaps you have a vehicle that is in such bad condition that you can't drive it any longer. Maybe
People have been getting their vehicles recycled for decades now. However, recently there has been an especially heightened awareness
Most, if not all, vehicles that get manufactured, will eventually make the transition from "sweet ride" to "clunker." That