Although having a truck or commercial vehicle is necessary for people indulged in heavy loading and towing work. But that doesn't mean they cannot enjoy safe rides in it. In fact, there are truck owners who even pamper their commercial automobiles like a member of their family.
But no matter how well a vehicle is looked after. At a certain point of time it will get beaten up by the blows of time. This means sooner or later, you must make a decision to replace or repair your old commercial truck.
In order to make it easier for you to take an informed decision we have listed below some good tips.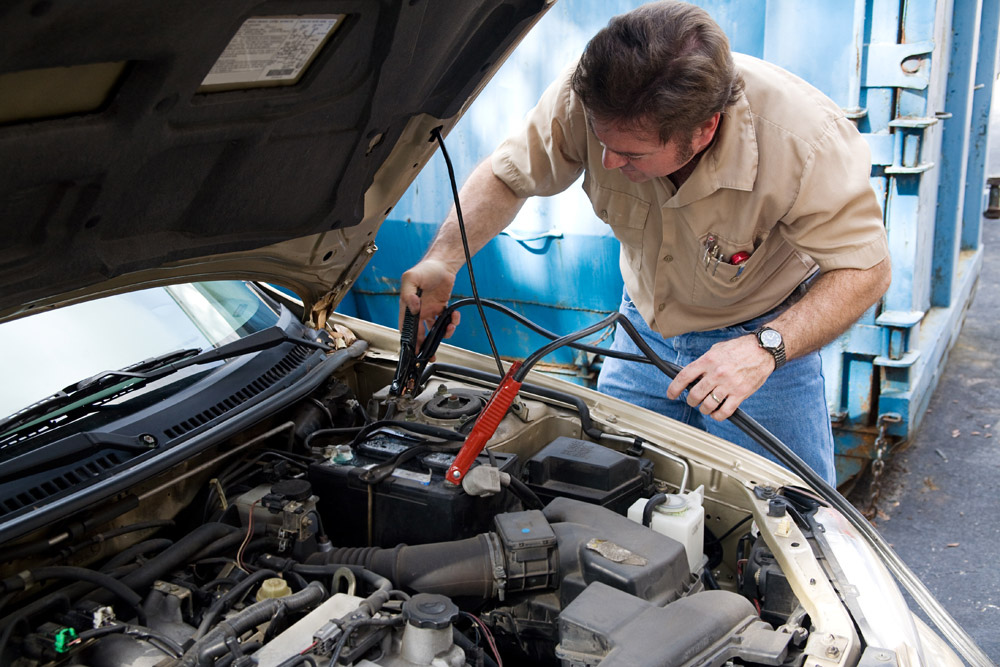 Repair Costs Go Beyond The Actual Price

When the dollars spent on the repairs of your automobile start adding up such that they exceeds its actual worth, then it will be wise to sell that automobile. After all, it is very expensive to repair and restore older vehicles.
Presume the Cost of future repairs
Spending $1600 or more can certainly help you to get your vehicle repaired and travel some more distance in it. But what if it still causes some problems? At such times, you must take it to a professional mechanic and have it thoroughly inspected to check out for looming problems. You should also take an estimate of its repair and maintenance costs. If the repair estimates are more than your automobile's worth, it will be wise to upgrade it with a new one.
Safety Risks

When commercial vehicles get worn-out, there is greater risk of its break-down while driving. In order to avoid such problems all the latest commercial vehicles including vans, 4WDs, SUVs, trucks, etc. are equipped with advanced safety features. Just like better handling and braking system, advanced airbags, rearview cameras, side airbags and electronic stability control.
Beside this, there are optional active safety technologies, including forward collision alert, blind spot monitoring, and lane departure warning systems, drowsiness alert and automatic parking. Since your old automobile may not have any such advanced features. It will be better to get it replaced with a new one when it is at the end of its life.
When your truck starts consuming more gas, the issue may not be repairable
The older the vehicles the lesser is their fuel-efficiency, because they don't have advanced and highly engineered engines. This is why when they get worse, it may require very expensive repairs like transmission, new engine etc.
Find our the price of your commercial truck
Before you finally decide to bear the expense of getting your automobile serviced and repaired, you must determine its actual worth. You may use online valuation tools like Redbook or explore the asking price of vehicles similar to yours.
According to a good rule of thumb, it is wise to replace the automobile when its cost of repairs exceeds 50% of its value.
Annual insurance costs
It is very important to calculate the difference in insurance costs of an old truck in comparison to a brand new one. When it comes to insurance costs, the luxury and sporty automobiles are quite expensive to insure than family sedans.
Conversely, older commercial trucks can get the easy insurance, but they don't qualify for safety discounts as available for new wheels.
Know the ownership expense of new commercial truck
When you have finally decided to replace your old commercial machine, get an idea of your new automobile. Along with this you must also figure out the expenses you are going to incur during its ownership such as maintenance and servicing costs. You will also need to figure out how you are going pay for it.
Whether you are going to use the proceeds from sale. Buy it through finance or trade-it-in return for your old commercial truck. But if the yearly repair bills of your old vehicle are 10% more than the actual price of the new automobile. Simply replace the old one.
Keep in mind the rebates and incentives
Always keep checking the incentives and rebates offered by different dealerships. However, if their offered incentives make a financial case for you. You should for sure dump your old clunker for something new. You can easily find Australia and New Zealand wide reputed Auto Wreckers who can help you dispose of your old trucks or cars.
Hire reputed Perth Wreckers for safe & highly recyclable dismantling and disposal services.
Moving State? Need an Ugrade!

Sometimes increase or decrease in family size also lead to the need of replacing old wheels. Or maybe, you are simply do some new business and you may need an appropriate for it. For example, you may need to haul light items or maybe you need a heavier vehicle to tow a trailer or boat.
Overall, choose a vehicle that is relevant to your needs, driving habits and profession.
Contact us if you have any questions regarding this post.