If you have an old, salvaged and unwanted Toyota vehicle, you can get it removed for instant cash. Toyota wreckers at "Wreckit" provide excellent, quick and efficient Toyota vehicle removal service for you. While, we offer removal and disposal for all Toyota models for free. It is a crucial problem that an old Toyota vehicle often loses its market value.
Your Local Toyota Dismantlers Operating in Perth
Furthermore, If you want to discard your old Toyota vehicle, we assure you quick pickups and will give you the best possible price for it. We can make the best possible use of your car by disassembling into parts and then selling the auto parts which can be reused. By this action we participate in maintaining our environment green and in the elimination of wastes, adding your contributions also to it.

Toyota Removal
Wreck it auto removals specialise in the removal of wrecked, unwanted and damaged cars. Toyota salvage removes. Hence, we take care of it carefully.
Toyota cars or 4*4, Utes, SUVs.
Our hospitable and responsible staff members will take care about all of your requirements because we are responsive and skilled.
Are you searching for best Toyota auto spare parts dealer in Perth?
Are you tired of searching a used Toyota car parts supplier in Perth region? Toyota wreckers are the best used auto spare parts dealers to provide you with the best quality used Toyota car spare parts. We make sure to only have the best quality Toyota second-hand parts on sale.
Perth Based Toyota Breakers
In addition, Toyota breakers buy all Toyota vehicles (regardless of condition and age) for cash, making it possible for you to receive the best cash, quotations and car removal service. We have well-experienced towing experts who will support you from the tour first call until your vehicle is removed and paying cash on the spot.
 Here's a list of Toyota models in our inventory;
Toyota RAV4, Highlanders, Hiace, Towance, Liteace, Land cruiser, Hilux surf, Sprinter, Estima, Prius, Corolla, Starlet, Corona, Camry, Supra, Yaris.
And if, you are worried that your vehicle's name is not there in the above list. You need not have to worry, as you will still be getting paid for it.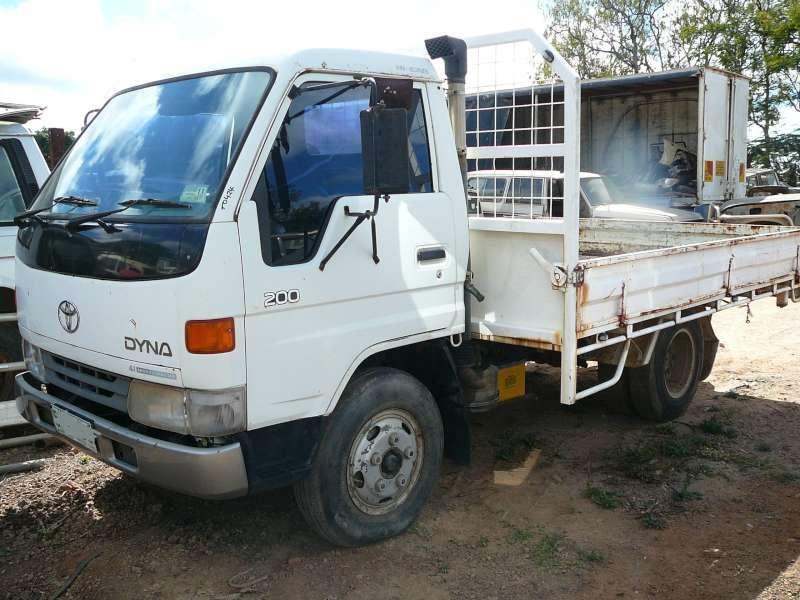 Toyota Truck Wreckers in Western Australia
We will pay up to $14,999 for your Toyota truck, disregarding its condition and make. Therefore, You can get it removed for free and get your cash at hand on the spot. Here's, a list of Toyota Trucks we usually deal with;
Toyota Dyna, Tacoma, Tundra.
Toyota SUV Wreckers WA
We will pay you up to $9,999 for your Toyota SUV OR 4WD, in any condition whether it is running or not because we know that it worth.
Here's, a list of Toyota Sport utility vehicles we deal with on a daily basis, providing free towing and cash paid on the spot.
Toyota RAV4, Kluger, Hilux, Landcruiser, Prado.
Toyota Utes & vans Wreckers in Perth WA
Get up to $8,999 cash for your Toyota van. We can remove the vehicles from anywhere throughout the Perth region for free. Get your cash at hand on the spot. Here's, a list of Toyota Utes that we usually dissemble;
Toyota Trago, Coaster, Masterace, Townace.
Finally, as a leading Perth Wreckers, we are there to help you whenever you need us. The whole crew strive to provide you the best possible service with the assistance of our well-experienced staff, which can also quote you so that you get the best price of your vehicle.